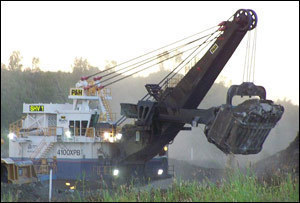 Toro Power Shovel
Toro Power Shovels are, without a doubt, the best and the top-selling snow shovels around. Toro is actually considered as a manufacturing expert in the world of power snow shovels. In fact, the name legendary in the snow shovel industry. Anyone looking for a snow shovel should definitely check out models from Toro. The company, in operation since 1914, has been producing reliable and highly durable snow equipments for a long time now. Their other products also include turf maintenance equipments, irrigation equipments, agricultural equipments, and other outdoor power equipments. Due to the wide range of products they currently offer, they cater to a wide array of customers from irrigation engineers, agriculture experts, and also to homeowners. The company also boasts of one of the best and the most established sales and service systems through their worldwide operations.
The Toro Power Shovel
The Toro Power Shovel, which comes with a 7.5-amp electric engine. The electric models do not require mixing of oil and gas. They come in compact and easy to handle designs, and are also very lightweight. Electric snow blowers are ideal for small-sized snow jobs such as for clearing snow from decks, sidewalks, and stairs. Toro is well-known for the great throw distances of their snow equipments and the fact that their machines clears snow all the way to the pavement. The broom/shovel-type snow equipment can be used as a shovel and a snow thrower. This means that you can use th product even when it is not winter. All you have to do is flip the rotor and start using the shovel as a broom to clear leaves and other lawn debris. The handy, double-duty shovel and broom is easy to use, very lightweight, and easy to maintain. To start using it, you can just plug it in. It can handle up to 6 inches of snow depth and 12 inches of snow width per pass. When used as a shovel, the machine can clear up to 300 pounds of snow in a minute.
Clear steps, walkways, decks, and small driveways quickly and efficiently with the Toro Power Shovel Electric Snow Thrower. Compact and ultra-lightweight, yet powerful enough to toss snow a distance of 20 feet, this machine is easy to operate and maintain. And with no gas or oil to burn through, it's a practical, eco-friendly choice.
With a 7.5 Amp motor, you'll clean snow off your yard quickly.
Fast, Effective Snow Removal with the Power Curve System
Avoid sore backs caused by shoveling and time wasted taking care of huge, complicated snow blowers. This compact electric shovel employs a streamlined auger drive system, which uses a single rotor with two curved blades to quickly and effectively move snow out of your way.
With a snow-throwing capacity of 300 pounds per minute, you can clear four inches of snow off a 50-by-20-foot driveway in just 20 minutes. With a clearing width of 12 inches and a snow cut depth of six inches per pass, this Power Shovel will let you clean off walkways with a couple quick passes. And weighing in at just 13 pounds, this snow thrower can be lifted, turned, and twisted with ease.
Compact and Easy to Maintain with Electric Power
With no gas or oil to burn through, no spark plugs to change, and no time-consuming tune-ups, this electric snow thrower is a cost-effective, eco-friendly option. Its ultra-compact size makes it easier to maneuver than big, gas-powered units, and it's easier to store, too. Exceptional ease of handling makes the small, versatile Toro Power Shovel ideal for spaces like balconies, decks, and staircases.
When you do want to clear a larger area, you'll appreciate the surprisingly powerful nature of this lightweight machine. It features a series-wound 7.5 Amp motor, which is designed to produce high torque at lower speeds, making it a perfect choice for snow-throwing.
The cord lock system eliminates one of the potential downfalls of using electric products by ensuring your extension cord is reliably locked in place. And with electric power, this snow thrower is easy to start up, even on the coldest days, so you'll never have to worry about the frustration of dealing with a pull cord.
The shovel has an adjustable handle.
Adjustable, Ergonomic Features to Keep You Comfortable
A telescoping handle lets you adjust this snow thrower to fit your height. The height and angle of the operating handle are adjustable too, so you can truly customize the way this tool fits in your hands.
This Toro Power Shovel is backed by a full two-year warranty.
Visit My site Toro Power Shovell for reviews and great deals.